Explosion proof Non-metallic protection tube thermocouple_R970 series_R971, R972
R970 series_R971, R972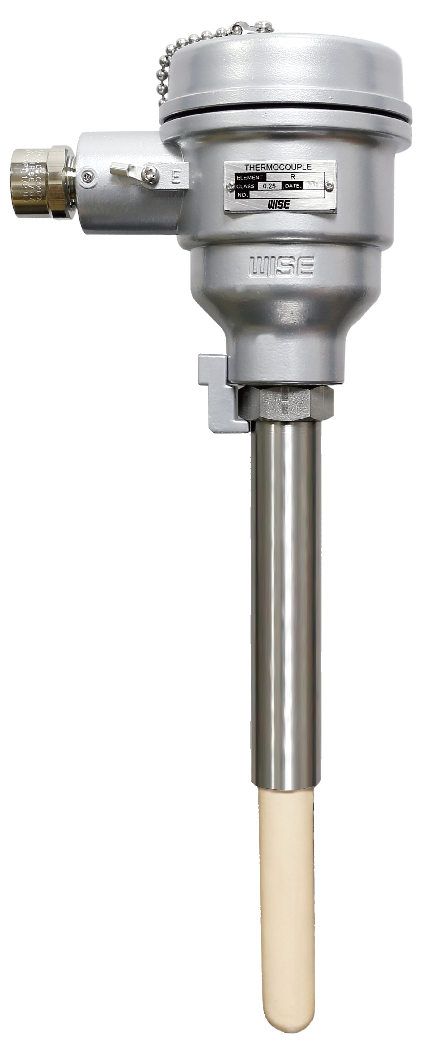 Service intended
This thermocouple is the combination of a precious metal such as platinum and rhodium alloy with non-metallic materials such as alumina and ceramic which can withstand a high temperature. It is mainly used in a furnace, kilns, and a production line of glass and ceramic.
■ Furnaces, kilns and ovens
■ Furnaces with oxidizing and neutral atmosphere
■ Glass, fiber and ceramic industries
© WISE Control Inc. All rights reserved. ALL PRODUCT, PRODUCT SPECIFICATIONS AND DATA ARE SUBJECT TO CHANGE WITHOUT NOTICE TO IMPROVE RELIABILITY, FUNCTION OR DESIGN OR OTHERWISE.