Electromagnetic Flowmeters Combined type_F950
Electromagnetic Flowmeters Combined type_F950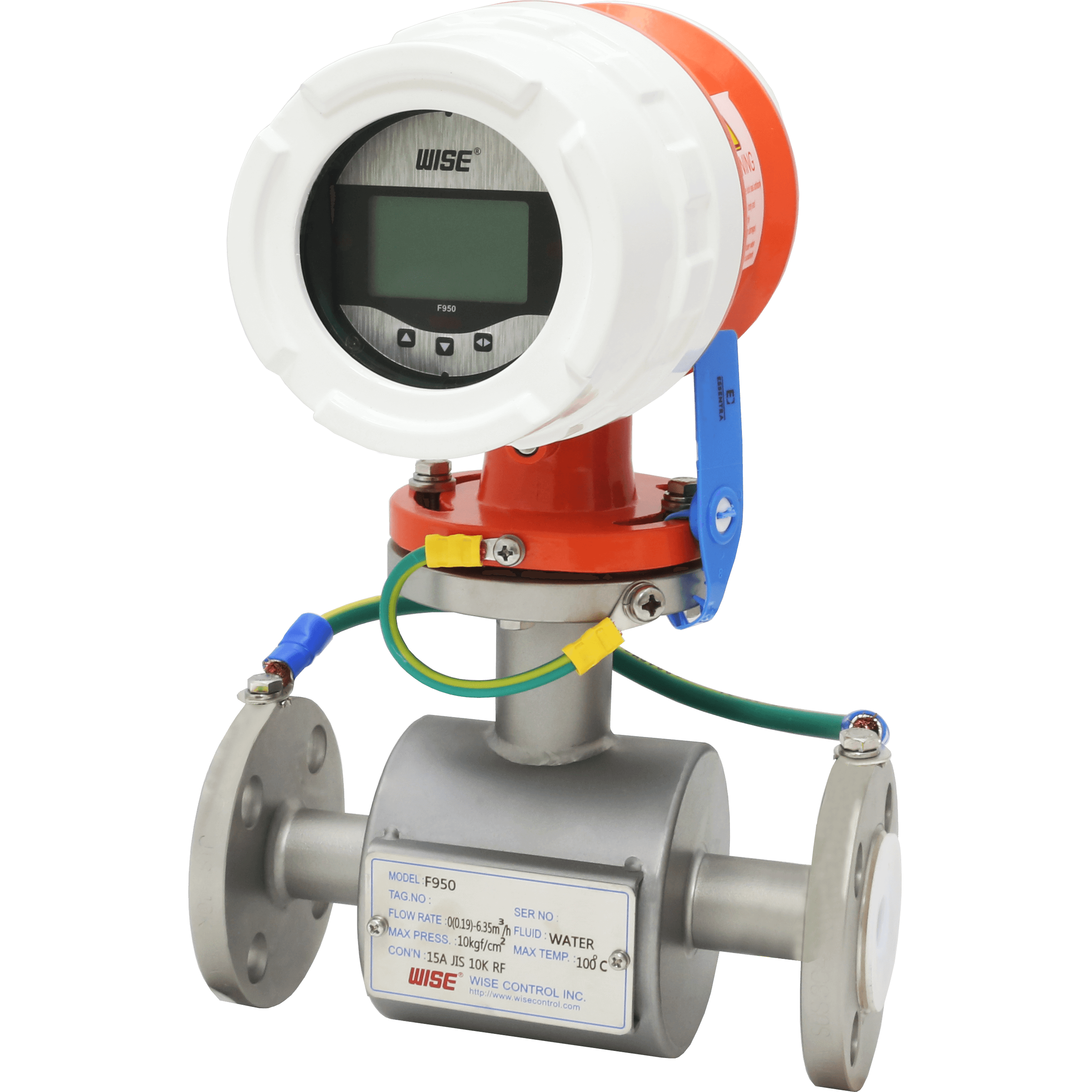 Description
The Electromagnetic Flowmeter can be used to accurately measure the flowrate of liquids, paper pulp, slurry and mineral slurry which has an electrical conductivity greater than 10 µs/cm.
F950 is a flow measurement system in a compact design which integrates the primary and signal converter.
Applications
• Facilities in water supply, sewerage, agricultural water, industrial water and waste water
• Petrochemical, alkali salt, chemicals and coolant process.
• Circulating water like cement sludge, coal sludge
• Spoke water, waste water, coolant in pulp, paper mill
• Coolant, seawater circulating, in ship building factories
© WISE Control Inc. All rights reserved. ALL PRODUCT, PRODUCT SPECIFICATIONS AND DATA ARE SUBJECT TO CHANGE WITHOUT NOTICE TO IMPROVE RELIABILITY, FUNCTION OR DESIGN OR OTHERWISE.