Ultra Low pressure gauge_P423 series
P423 series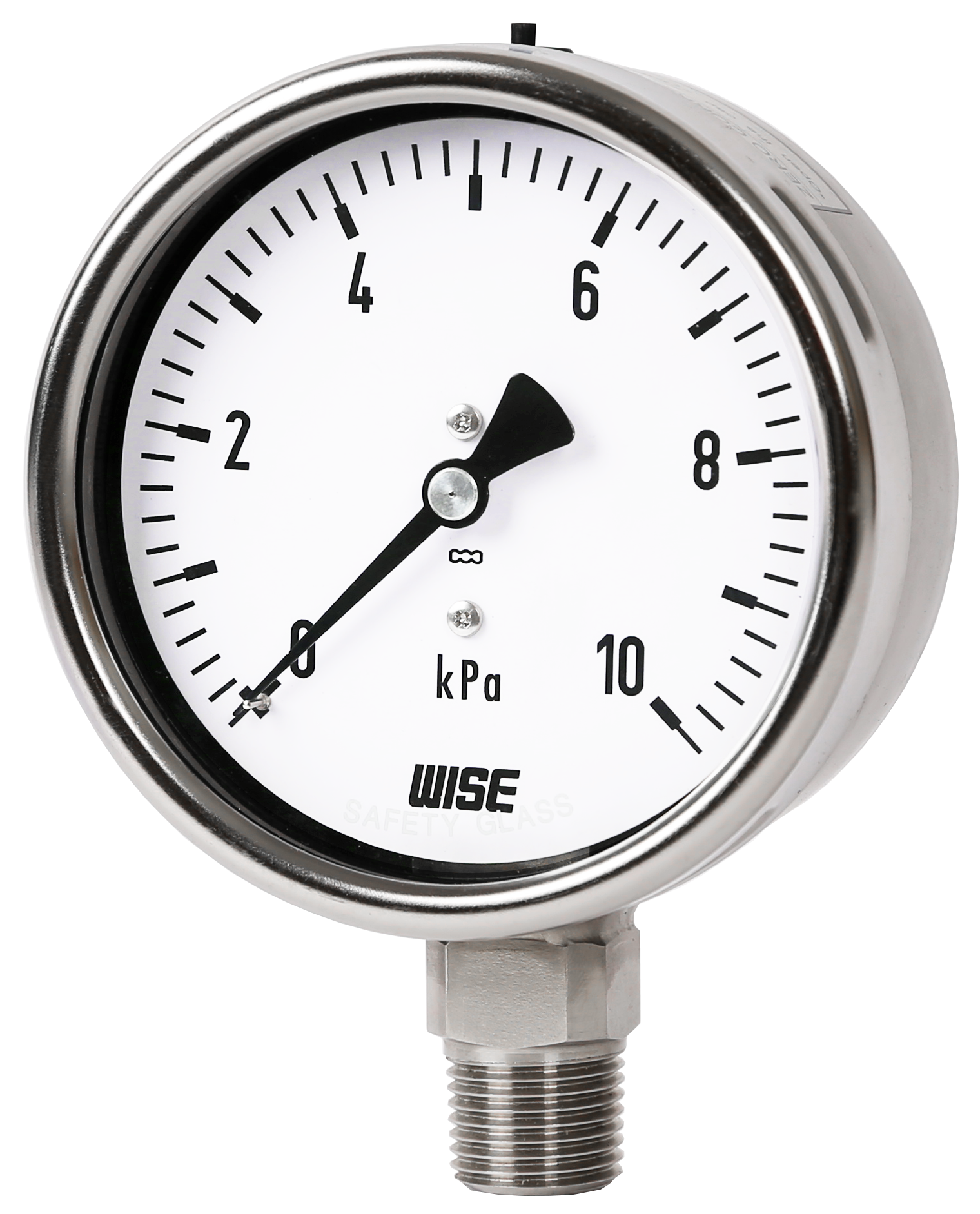 Service intended
P423 series are designed to measure ultra low, vacuum or compound pressure.
These models have a stainless steel measuring element
which consists of two formed diaphragms and diaphragms
are welded together.
© WISE Control Inc. All rights reserved. ALL PRODUCT, PRODUCT SPECIFICATIONS AND DATA ARE SUBJECT TO CHANGE WITHOUT NOTICE TO IMPROVE RELIABILITY, FUNCTION OR DESIGN OR OTHERWISE.